Whaler Links:

The Whalezone: A nice Whaler page, though it seems a little outdated.
Pucky's Place: A wonderful Whaler page from a dedicated fan in the midwest. Also includes links to a North Star Tribute page, as well as a Minnesota Wild Page.
The Whalercanes: A creative page, however I can only tolerate half of it. One half Whalers, one half Hurricanes.
The Whalevolution: Don't forget to join the RHWO, a wonderful page from a true Whaler fan!
Sef's Whaler Page: A nice Whaler page from the heart of
tobacco country.
Whale Watch: A Whaler dicussion group sponsored by the Hartford Courant( on the right side of the screen click on theWhalers Forum link. It does require you to sign in though.



Sites that support FAB:
Sen-ter Ice- A great Ottawa Senator fan page with a ton of great info, as well as contacts to help save hockey in Canada!
Connecticut elected officials- A great site for learning the truth of Connecticut's elected officials, and the real reason the Whalers left.
Sports Spectator- A great fan page with lots of interesting information, news, links and scores. Check it out.
The Death of Hockey- A great page and book of the death of hockey at the hands of Gary Bettman, a must see.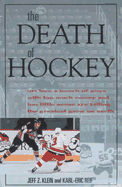 Toms Hockey Page- A wonderful, all inclusive fan page. Every league, many teams. A real delight to visit.
Pucky's Revenge- A great new Whalers site, a must visit site straight from the heart of a Whalers fan. Great pictures and information, CHECK IT OUT!
Want your page
mentioned here?
Send me an
e-mail with a link
to your page. If it measures up
I will add it to my page.